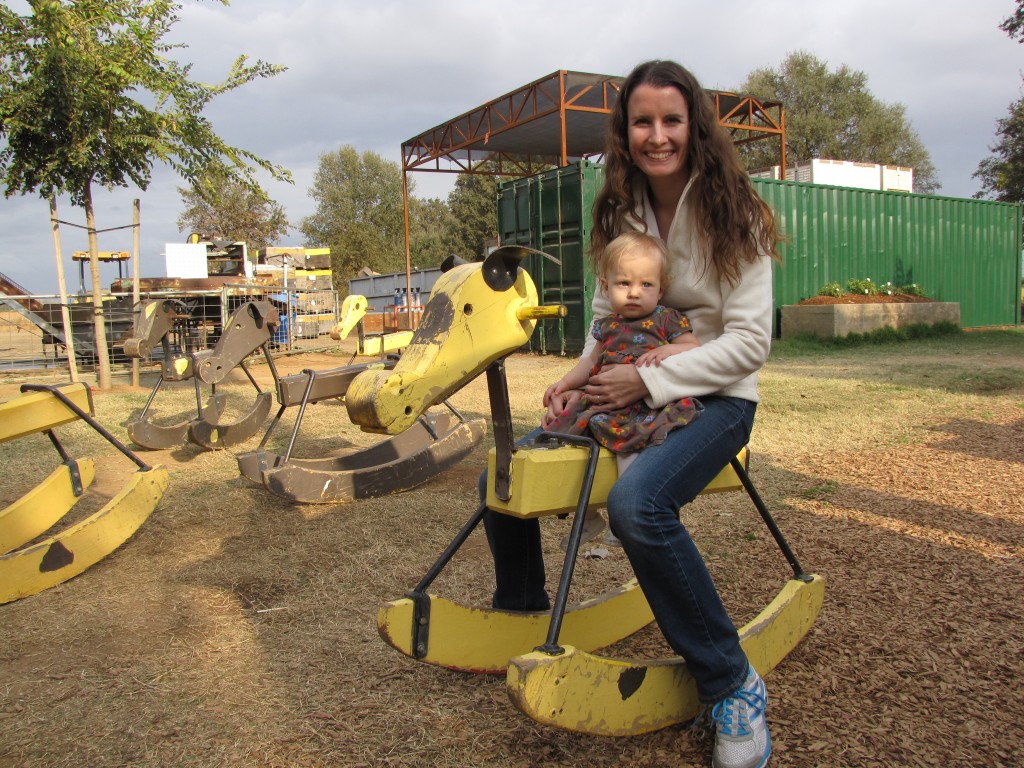 Yesterday our family took our annual trip to the Pumpkin Farm (which has free admission!) where we enjoyed a petting zoo, hay bales, trampolines, slides, climbing, tractors, trains, and of course…pumpkins.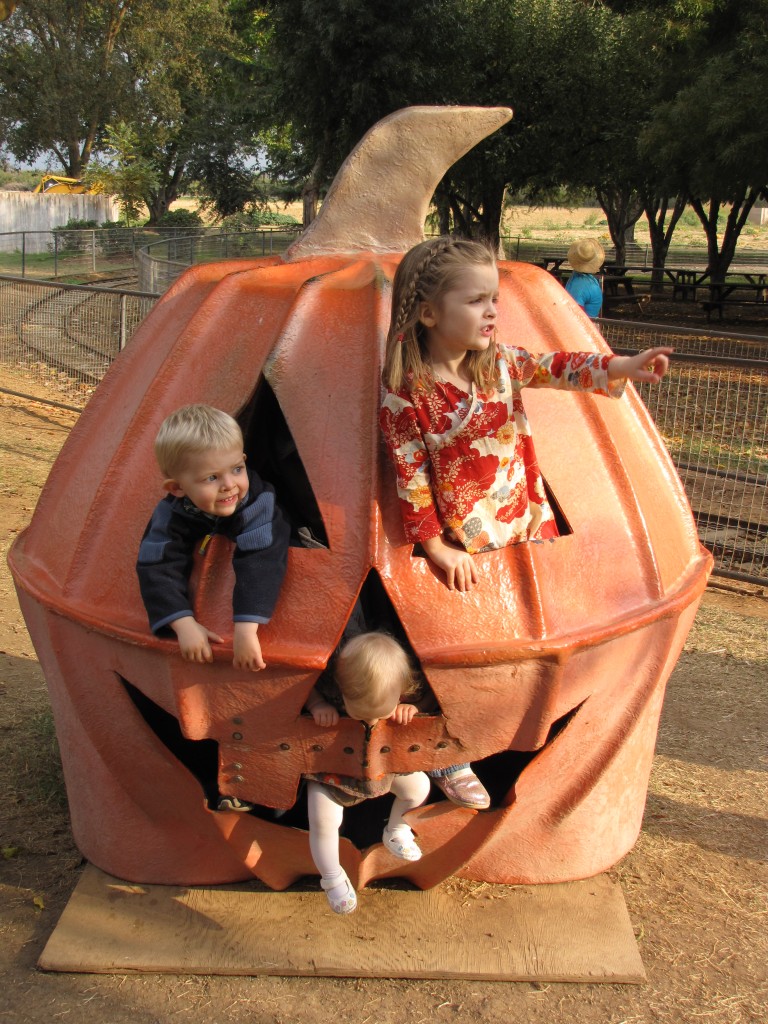 As you can tell, the kids had a great time.  Naomi had SUCH a great time that she cried when it was time to go home!  We did manage to get the kids to hold still long enough to get our annual photo by the pumpkins, but they were pretty distracted by the train going by behind them.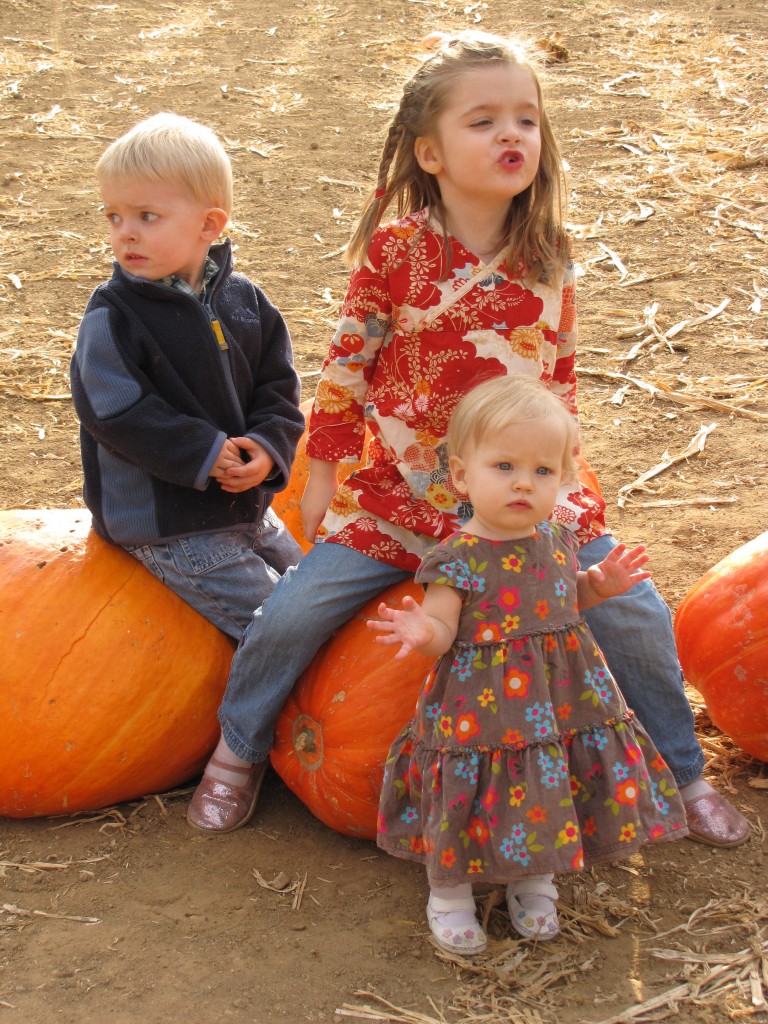 At the end of the day, we didn't need to purchase any pumpkins from the pumpkin patch because we had 8 of them sitting on our porch already, thanks to our compost garden!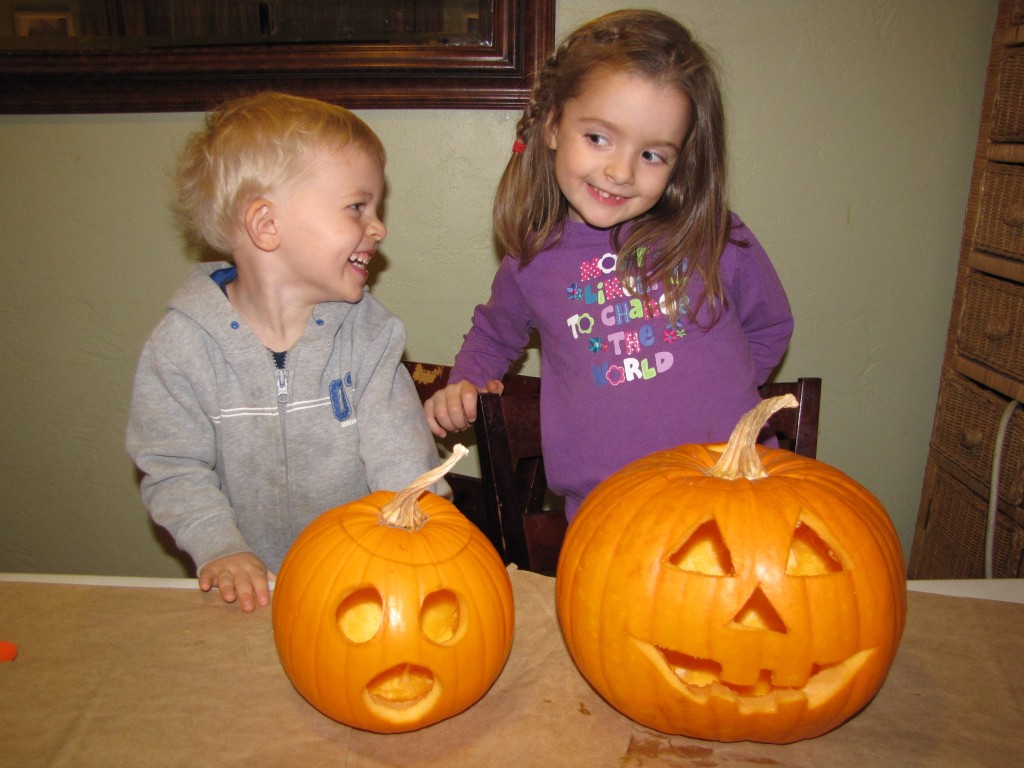 Tonight Naomi, Oliver, and I carved pumpkins (AHEM…I carved, while they watched and told me what to do).  Their favorite parts were spooning out the insides, and lighting the candles.  After they went to bed, I steamed the pumpkin pulp for homemade pumpkin puree, and baked the seeds in the oven.  We've processed our pumpkins for the last three years, and we love eating all things pumpkin during the month of November!
What inexpensive Halloween traditions does your family enjoy?
(Today I'm linking up with "Works for Me Wednesday!")