On Saturday morning, the landlord of our neighbor's house stopped by to introduce himself.  He wanted to know if it was okay if he and his sons removed and replaced the broken old fence between our yards this week.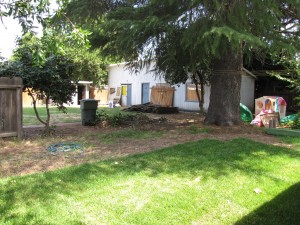 He wanted to make sure that we wouldn't mind the yard waste and building materials laying around until the project is finished.  Of course, we don't mind at all.  It's exciting to be getting a new fence for free!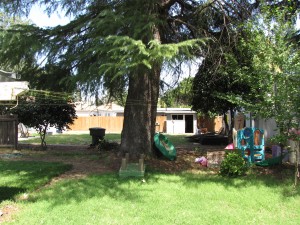 We can't wait to see the finished fence, and it's fun to be getting to know our neighbors better at the same time!