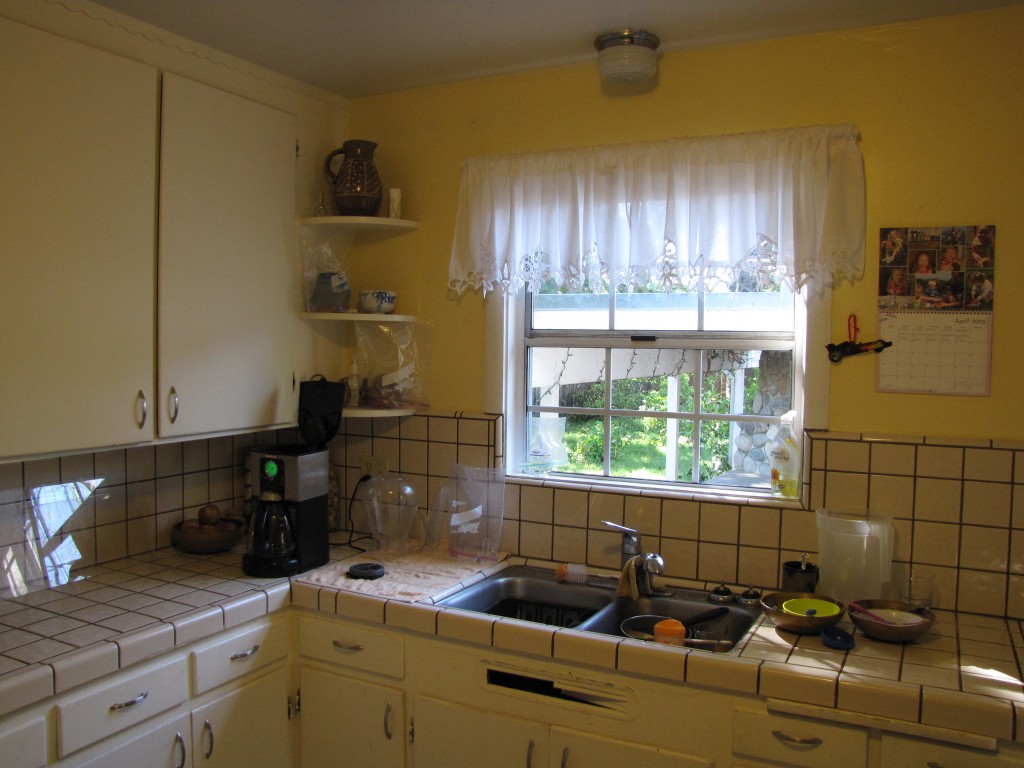 Today I am exhausted, even with two cups of coffee to start my day.  Last night we had 40 people in our living room for Club.  They played a game called "Bigger-N-Better."  Everyone divides into teams and then drives around town in their cars.  The idea is to start with something small and keep trading up until your group returns with the biggest or best item of all the teams.  This morning there were golf clubs, a knee-board, a chili-pepper rug, a scooter, a bicycle helmet, and an ironing board in the middle of my living room.  We had a great time, but I stayed up way too late working on a fundraiser after everyone had gone home.
The 30-Day House Cleaning Challenge Project for today was to surface-clean your bedroom(s).  However, all three of our rooms were occupied.  The baby was napping in the master bedroom, the kids were sleeping in their room, and Brad was working in the office.  So I decided to surface-clean the kitchen since I hadn't really gotten around to it last week.
I washed and dried the dishes, dusted the shelves and pottery and top of the refrigerator, dusted the cobwebs around the ceiling, wiped down the countertops, and Windexed the windows, fixtures, stove, and microwave.  I did not wipe down the cabinets and the sides of the refrigerator, or wash the curtains or mop the floors.  Maybe I'll get around to them another day.
I tend to have over-productive Mondays, and then have to pay for it on Tuesdays.  How about you?  What is your most productive day of the week?