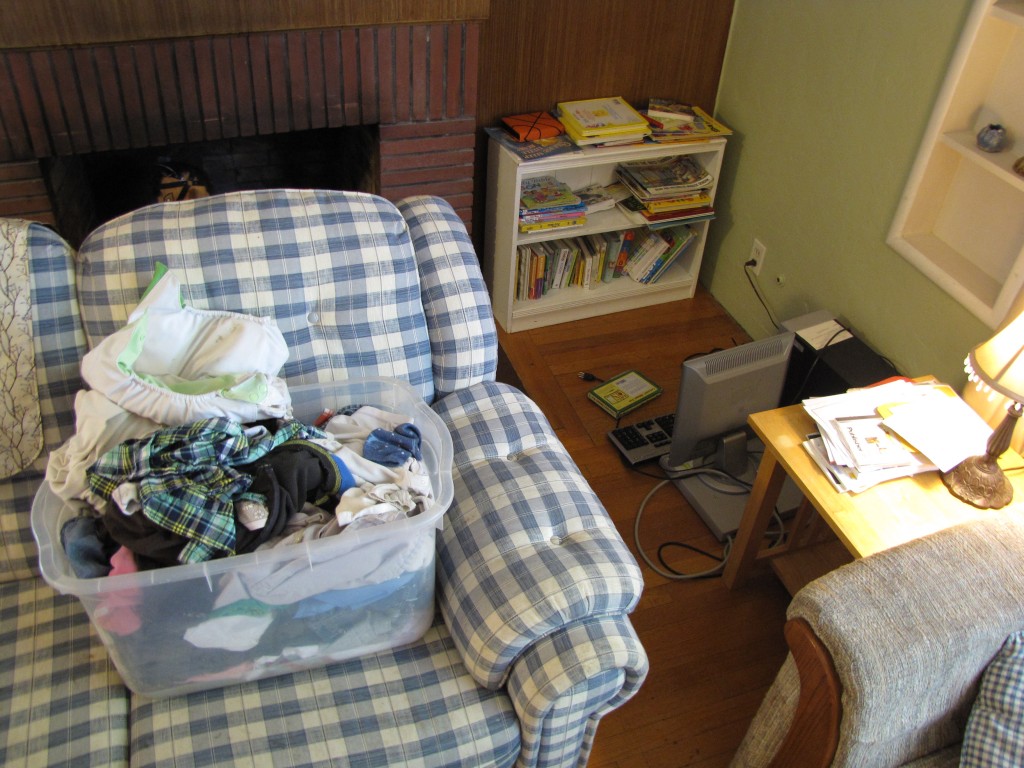 Happy Monday!  Welcome back to the 30-Day House Cleaning Challenge.  Today I got to choose between surface cleaning the living room, kitchen, bathroom, or bedroom.  Tonight we are hosting another Club (this time in our backyard) so I decided to work on the living room.
One of my recently goals was to box up the desktop computer in our living room and move it to the garage.  Two weeks ago I moved it out of our office and listed it on Craigslist, but its been in the living room ever since.  So today I found a box in the garage, and packed up the computer and owners manuals.  Putting the computer in the garage also led to organizing another box of odds and ends in the garage.  Then I folded the laundry, and put it away, which led to sorting Evelyn's clothes for items to give away.  Finally I straightened up the books on the bookshelf again.
And, yes there is a rocking horse in the fireplace.  We don't use the fireplace, so it's a great place to store it.  🙂
Do you find that doing one chore often leads to another, and then another?