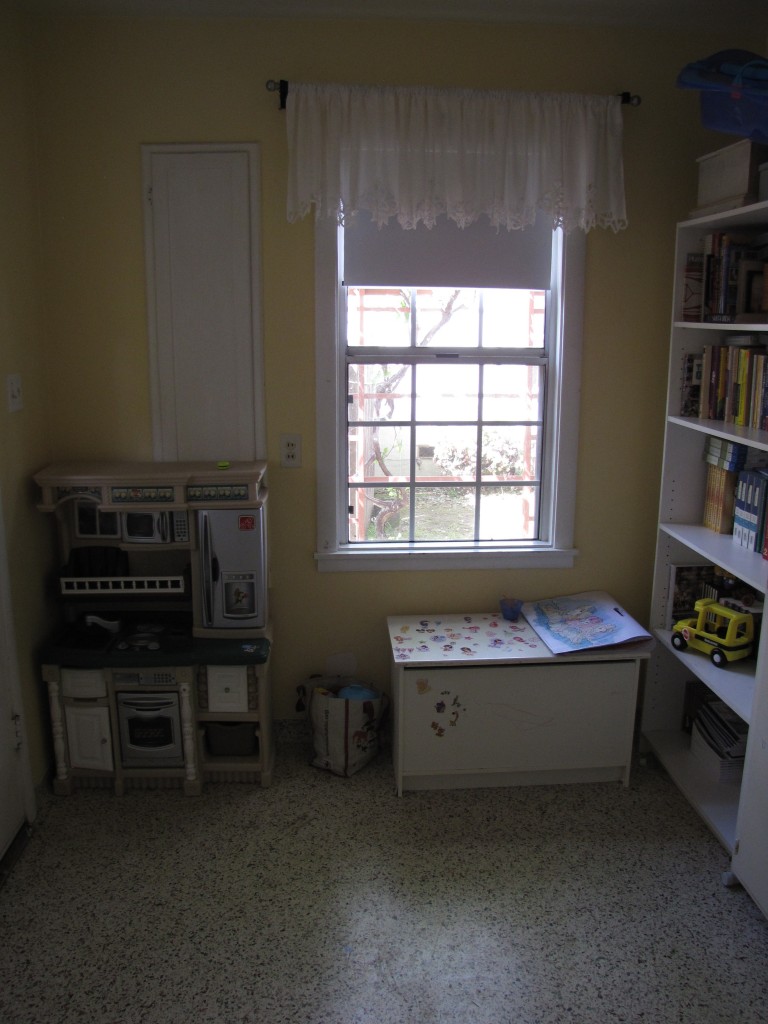 Happy Tax Day!  I hope you all managed to get your taxes in on time, and that you're out there enjoying some of the freebies available today. It's been overcast and rainy here today, and my husband has a head cold, so the atmosphere here is subdued.
When I looked at the Cleaning Challenge project for today, I decided that it was time for me to mop our kitchen and dining room floors.  I also went ahead and swept the hallway and the rest of the living room.  Our living room and dining room share the same space, so when doing one I might as well do the other.
Although I'm not crazy about mopping, I do love how it makes the house look and smell good.  The picture you see is our mudroom, which is just an extension of our kitchen.  The sticker-covered box is our kids' art box, the bag holds kitchen toys, and the shelves hold books to be listed on Amazon.  Out the window you can see some of the grape arbor my hard-working husband has been painting recently.
What did you choose to surface clean in your living room and/or kitchen today?