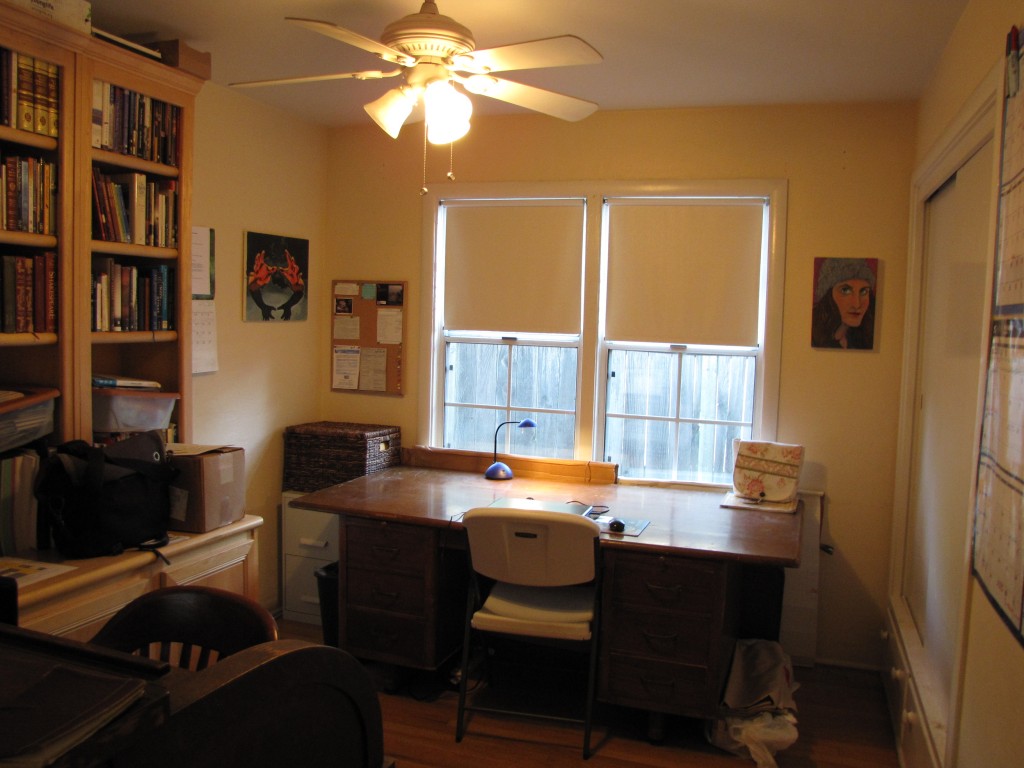 Welcome back to the 30-Day House Cleaning Challenge!  The assignments for this weekend were to clean out a closet or two, surface clean an extra room, or deep clean a bedroom.  I opted to go back to our home office and organize our two filing cabinets full of  paperwork.  If you remember from Project #10, this room changed dramatically that day, motivating me to continue the improvement!
Well, it took me most of the day, with several breaks, several trips to the recycling bin, and some help from my husband, but finally…the large filing cabinet is out of our office!  Yeah!  I am so happy to reclaim this space, and to have all our paperwork organized.
Otherwise, the weather here was gorgeous today!  The highlight of my day was when a friend stopped by for a visit.  How was your Friday?