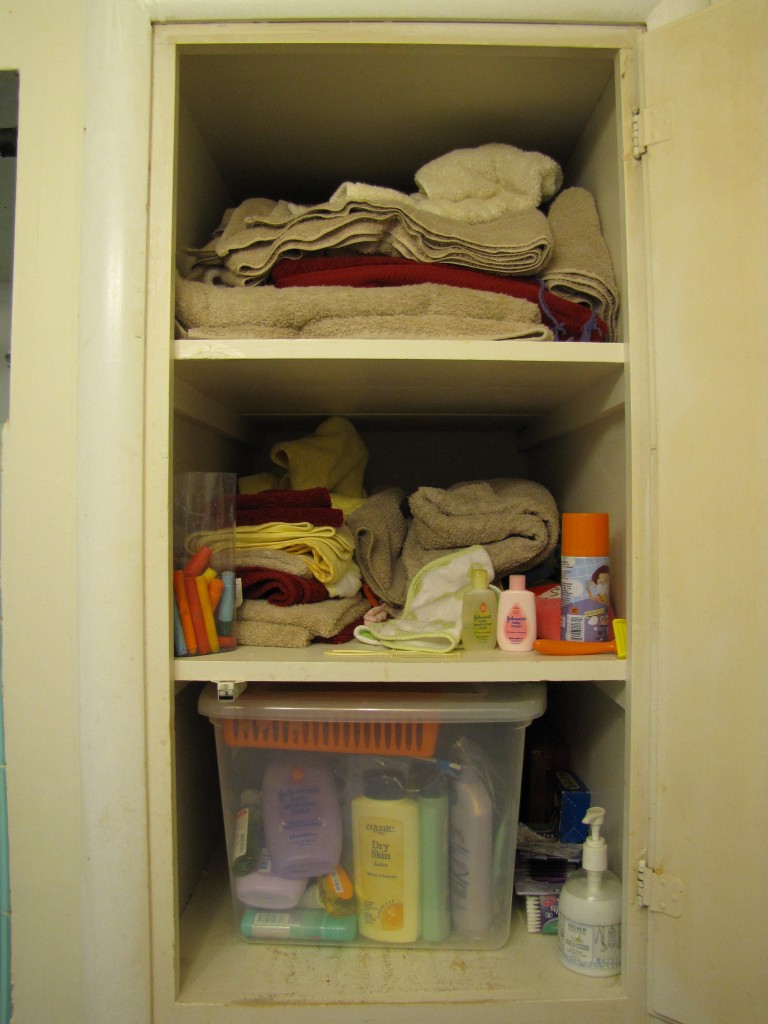 Thank you for joining me for the 30-Day House Cleaning Challenge!  After completing Project #2, I later realized that I had neglected the cabinets and drawers in our bathroom.  I also noted that others were washing their shower curtains (with a cup of white vinegar) and thought that looked like a worthwhile endeavor.
So for Project #11 I started with the cabinets next to our bathtub.  These cabinets are hard for me to reach at 5'5″, so things tend to get tossed in any which way.  We also tend to collect bottles of lotion…does anyone else have this problem?  Anyhow, I took everything out and put it back in neatly (using a chair to reach the highest cabinet), or moved things to other locations.  I also washed the shower curtain and all the towels hanging on the back of the door, and Windexed the fronts of the cabinets.  Then I cleaned the bathroom as usual.
When I was a kid, my weekly chore was cleaning the "kids' bathroom."  I was always amazed at how dirty our bathroom could get in one week, and what a difference it made when it was clean!
What chores were assigned to you as a kid?