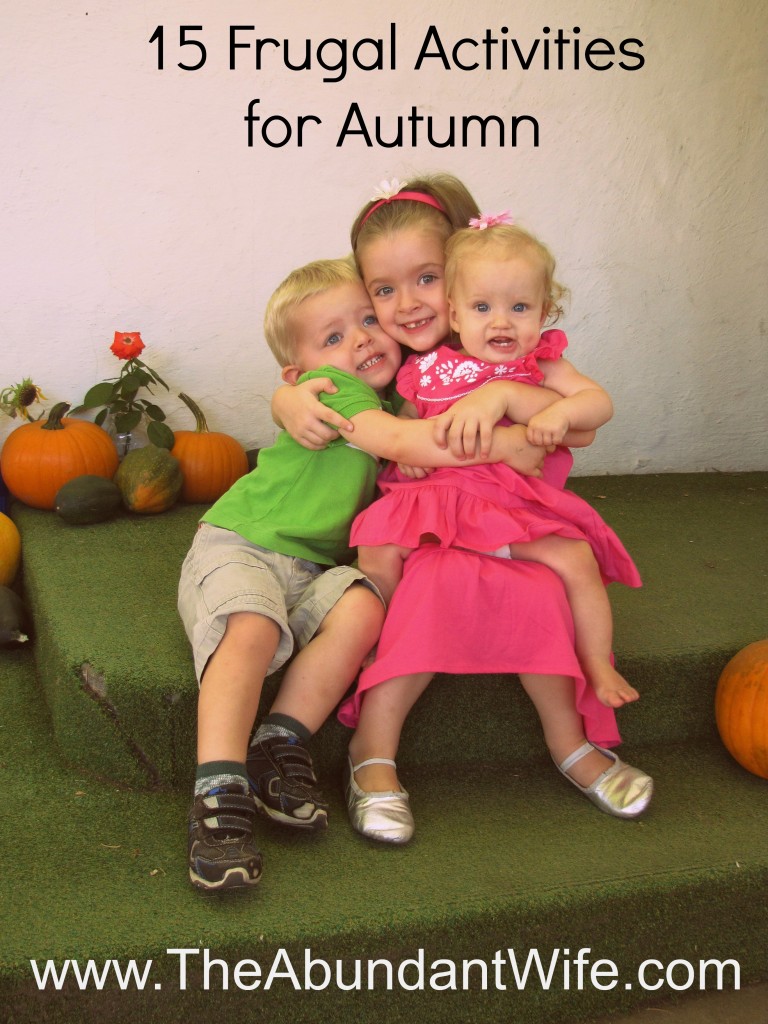 I love Autumn!  I love every season, but there is a special place in my heart for the sights and smells of Autumn.  Here are a few links to my favorite Autumn activities:
1. Create an Autumn Window Collage.
2. Make Leaf Rubbings.
3. Arrange some Inexpensive Autumn Decor.
4. Create 3 Jack-O-Lantern Crafts with your kids.
5. Find some Seasonal Decor.
6. Prepare some yummy Homemade Chocolate Acorns.
7. Paint an Autumn Tree Painting.
8. Play with Glow Sticks in the Bathtub.
9. Cook a Jack-O-Lantern Pumpkin.
10. Paint your windows with a DIY Halloween Window Painting.
11. Create a Halloween Costume for a Baby using a Jack-O-Lantern Pumpkin.
12. Go Black Friday Shopping at CVS.
13. Prepare some Freezer Cooking for the busy holiday season.
14. Purchase your Airplane Tickets for the Holidays well in advance.
15. Go on a Frugal Field Trip with your family.
What frugal activities does your family like to do in Autumn?