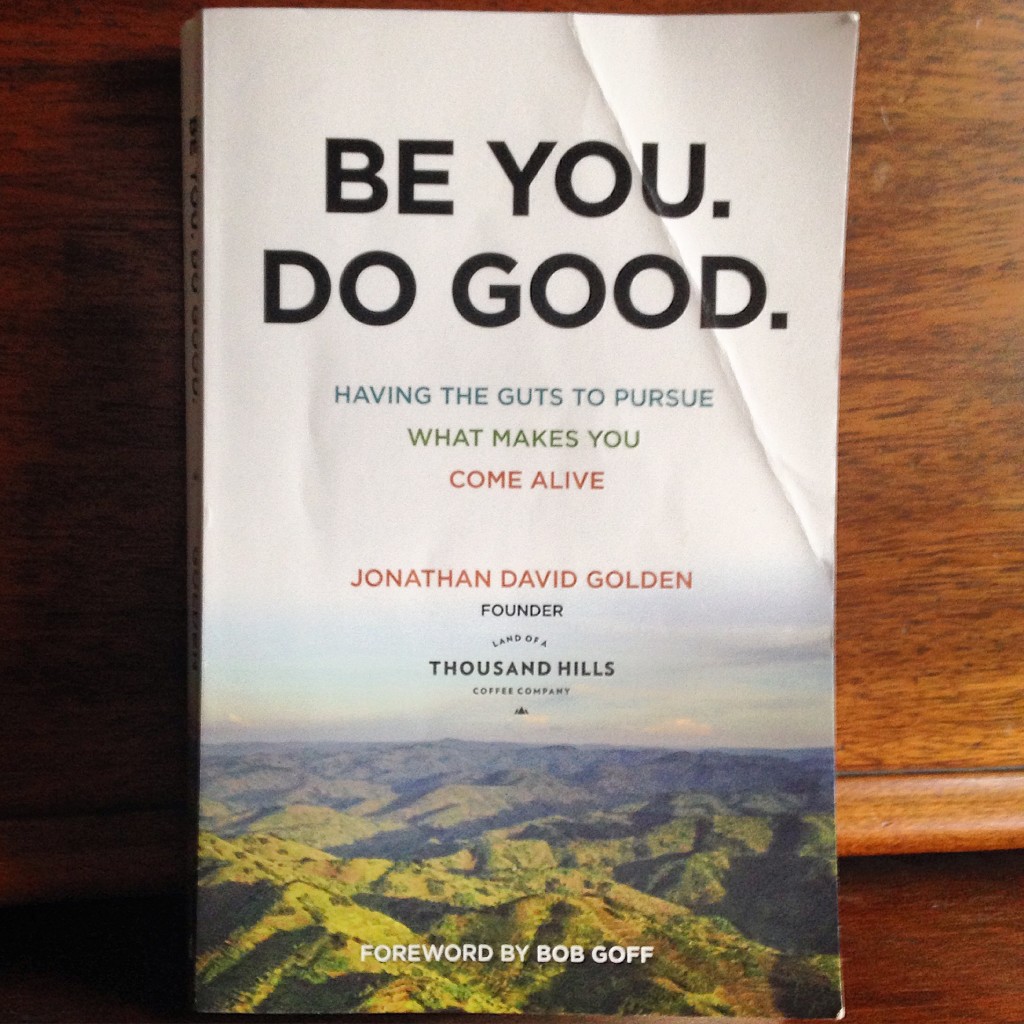 My copy of Be You. Do Good. by Jonathan Golden is dog-eared and full of underlines, brackets, and notes from the Foreword to the Acknowledgements.  I really enjoyed Jonathan's adventures that have taken him from studying psychology, to starting a private practice in counseling, consulting as a Life Coach, becoming an ordained priest, planting St. Peter's Place Anglican Church, and founding "Land of a Thousand Hills" Coffee Company which provides a living wage to more than 2,500 Rwandan farmers and their families.
The Table of Contents gives a good grasp of what you will find in this book: Let's Find Your True Calling.  Let Go of the Myths.  Be Who You Are.  Use What You Have.  Get What You Can.  Follow the Inkling.  Pursue What Makes You Come Alive.  Find a People to Serve.  Growing Little by Little.  March Through Challenges.  Follow, Don't Force.  Stand Back Up.  Stay Open to New Possibilities.  Every chapter ends with three questions that encourage readers to reflect on Golden's words, and consider what their next steps might be.
Jonathan tackles a lot of common misconceptions about calling, jobs, purpose, career, vocations, ministry, work, experience, tools, training, money, relationships, resources, God's will, play, dreams, time, passions, gifts, community, vision, challenges, opportunities, process, seasons, and earning a living.  He does not believe that there is a single narrow calling for each of our lives, but that as we develop in new ways, God continues to call us to fresh expressions of our calling.
This book is full of inspirational stories, and motivation to live out your unique calling.  After reading this book, I'm sure you'll be thinking that Jonathan Golden is a pretty cool guy who has made a difference in some pretty unique ways.  But I hope you'll also find yourself wondering, "What could God have in store for an ordinary person exactly like me?"